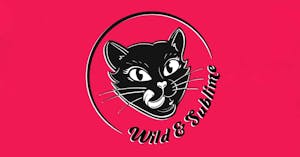 Wild & Sublime: Keep the Mojo Going!
Wild & Sublime
Wild & Sublime (formerly Super Tasty), the inclusive talk show about sex for everyone, no matter your gender, orientation or preferences. Expert interviews and conversation, burlesque, demos, stories, and more! Chicago Reader Recommended: "A crazy, sexy, cool talk show" in a "welcoming, nurturing and erotic atmosphere."
MAY - Keep the Mojo Going!
Big life changes can affect our sex drive and desire for intimacy. In May we look at major transitions like live-in partnerships and kids. What can you do to make these transitions easier? Let's explore!
INTERVIEW: "Intimacy Adjustments When Life Starts Shifting" Sex-positive therapist Sarah Hemphill, LCSW, and host Karen Yates talk about live-in situations, parenting, poly relationships, and more!
CHAT TOPIC: "Sexy Parent – A How-To Guide." How do you navigate parenthood and sex, including unconventional preferences? We talk to recognized writer and former mommy blogger Christie O. Tate; kinkster and parent Peter aka Mksthingshappin; and more TBA!
PERFORMANCE: Erotic storyteller Alan Colorado, sexy juggler Cyril Rabbath, and more TBA!
THE AFTERGLOW PARTY ONSTAGE IMMEDIATELY FOLLOWING SHOW:
-Meet the show guests!
-Vendors with special sexy wares!
-Plus free uberlube samples for everyone!
-Raffle prizes!
-More TBA!
For more info, updates, articles: https://wildandsublime.com/
On Instagram: https://www.instagram.com/wildandsublime/
Sponsored by überlube, Full Color Life Psychotherapy, and Quadrant Motors.
Media sponsor: Rebellious Magazine for Women
Constellation has handicapped accessible seating and bathrooms. Free parking on Belmont and Western. Show runs 90 minutes with one intermission.