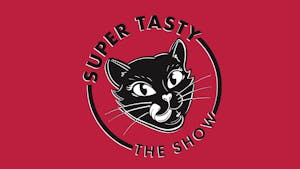 SUPER TASTY: APRIL SHOW
Super Tasty, the inclusive talk show about sex for everyone, no matter your gender, orientation or preferences. Now in its second year!
Expert interviews and conversation, burlesque, demos, stories, and more! This sexy spin on infotainment, hosted by irreverent sex educator Karen Yates, covers a spectrum of topics and includes LGBTQIA, kink, and poly issues. Local panelists discuss current sex and relationship matters and answer your questions. Chicago Reader Recommended!
Every show includes an interactive post-show: The Afterglow. Join people from the show to chat. Check out local vendor. Participate in demo
Season Four theme: TRANSITION TRANSMISSION. Each show will include segments on how changes in life affect sexuality. Join the exploration!
LINE-UP TBA
For more info, updates, articles: www.supertastyshow.com
Instagram: https://www.instagram.com/supertastytheshow/
Sponsored by überlube, Full Color Life Psychotherapy, and Quadrant Motors.
Media sponsor: Rebellious Magazine for Women