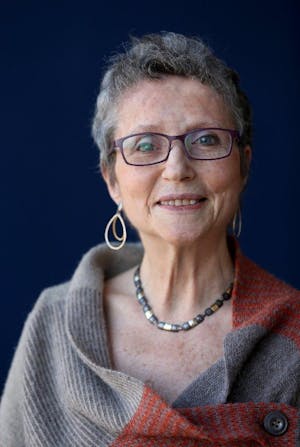 Spektral Quartet
Shulamit Ran
$5.00 - $15.00
Sales Ended
Featuring works by Shulamit Ran
Spektral is certainly not alone in our affection and admiration for composer Shulamit Ran, whose illustrious career includes a kind of unofficial deanship of the Chicago new-music community. Despite a Pulitzer Prize win and a list of commissions that reads like a who's-who of the world's top orchestras, Shulamit's generosity as a collaborator – regardless of an ensemble's age or station – is peerless. Every time we have the good fortune to work with her, we're reminded of just how effortlessly she walks the line between rigor and encouragement.
Since performing some of her shorter works, and commissioning a suite of ringtones from her for our Mobile Miniatures project, we've been eager to tackle one of her major string quartets. The String Quartet No.2, "Vistas" is alternately a dynamic and opulent piece to listen to and an intimidating piece to learn, with its virtuosic flamboyance. Unpacking this staggering music in front of an audience, with Shulamit up there on stage with us, is going to be a special moment.
Shulamit's scores are in high demand because they are so prismatic, so energetic, and so expertly orchestrated. But when asked about narrative or autobiography in her work, she insists that she writes music for music's sake. A Shulamit Ran piece is instantly recognizable, though, and with the composer right there next to us at Constellation, we look forward to uncovering the ways in which her "voice" and her experience emerge in her writing.
Once More, With Feeling! offers a rare second listen – on the same night – to an unfamiliar work, giving concertgoers the chance to deepen their appreciation and enjoyment of the music. On-stage conversation with the composer illuminates the subtleties of and inspirations for the music, and audience members are able to ask questions in the moment – making any worries or preconceptions about "not getting it" disappear.