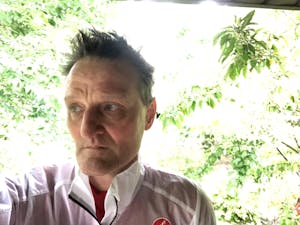 Mark Nelson
Matt Christensen, Nick Turner
$10.00 - $12.00
Sales Ended
A night of synthesizer and guitars
Mark Nelson
Mark Nelson is a guitar player, songwriter and producer who lives and works in Evanston Illinois. He releases records as Pan American and as part of the duo Anjou and the trio Labradford. He plays live shows whenever he can.
Matt Christensen & Nick Turner
Matt Christensen (Zelienople) and Nick Turner (Tyresta) are both Chicago-based musicians. They have been performing and recording together as a duo for one year using a minimal setup of synthesizer and guitar.