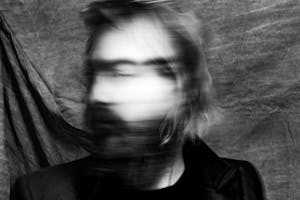 Joep Beving
$25.00 - $30.00
Sales Ended
8:30pm // $25 ADV / $30 // 18+
Henosis is the title of Joep Beving's newest solo album, released on April 5, 2019. It is his third solo album and the final piece of a trilogy. This trilogy started in 2015 when he released his piano album Solipsism independently. For his sophomore album Prehension from 2017, he signed a record deal with the iconic Deutsche Grammophon label. In September 2018 Conatus appeared, an album on which compositions from his first two albums are interpreted in a different way. Among others by Eefje de Visser, Colin Benders and Italo-American synth legend Suzanne Ciani. "A wonderful prelude to Beving's new style in 2019?" according to Dutch music magazine OOR. And that is how Conatus seems to be intended. On Henosis, the Dutch pianist explores new territories and we will hear orchestral and electronic sounds alongside the familiar piano. For this he collaborated with Cappella Amsterdam, Echo Collective and Maarten Vos, with whom he performed several shows at the crossover festival Cross Linx in 2018.
Beving's story reads like a modern day fairytale. The Dutchman managed to build up a worldwide fan base in a relatively short time with his minimalistic and introspective piano compositions that seem to touch the spirit of the times. By now he is one of the most streamed pianists in the world, mentioned in the list of post-classical composers like Nils Frahm, Olafur Arnalds and Max Richter and he has performed in the Sydney Opera House and the prestigious German concert temple the Elbphilharmonie in Hamburg.
In 2019 Beving will continue to give solo piano concerts playing pieces from all three albums in the trilogy.
Joep Beving grew up in the east of The Netherlands and had been involved with the piano from an early age. His path lead him via a study in public administration in Enschede to Amsterdam where he worked in the advertising industry for years. Only at a relatively late age did he regain his love for the piano and during the nightly hours he worked on his debut album Solipsism. The daring simplicity of his compositions was found to resonate with millions of listeners so it became clear when he made his album available on the various streaming platforms. That same simplicity also lead to criticism especially from the more serious classical press. The German newspaper Welt recently wrote about this: "The music of Beving has something that is difficult to comprehend, as easy as it sounds, as simple as it seems. Style maybe, truthfulness.It is not leaving. It's helping. We tested it."