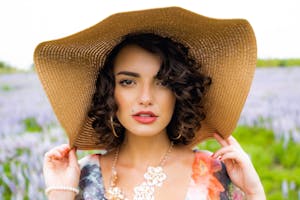 Emmaline // Ayanna Woods
$15.00 - $20.00
Sales Ended
8:30pm // $15 ADV / $20 DOS // 18+
Emmaline
Emmaline (rhymes with clementine) is a 21-year-old singer and songwriter possessing a smoky, jazz-infused, genre-fluid voice admirable as much for the range of traditional sounds she draws upon, as for her startling freshness—fresh, as in new and innovative as well as in attitude and sly humor. Her songs are bold in statement and soft in feel, her flow supple and precise. She prides herself in being one who has listened with deep intention to her heroes—Anita O'Day and Billie Holiday, Erykah Badu and D'Angelo—and has already learned to rise above questions of category with a healthy sense of musical identity and forethought.
Website / Facebook / Instagram
Ayanna Woods
Ayanna Woods is a bassist, singer, composer, and producer from Chicago, IL. She's collaborated with artists and ensembles including the Third Coast Percussion, the Chicago Children's Choir, and her sister Jamila Woods. Her music has also appeared in a range of film and theater projects, including the Emmy-nominated web series Brown Girls and an original Manual Cinema play No Blue Memories based on the life of Gwendolyn Brooks. Currently, she's recording the debut album for her band Yadda Yadda.