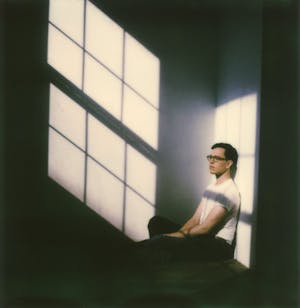 DPCD (tape release) with Bret Koontz & Focus Group LLC
DPCD with Bret Koontz & Focus Group LLC
DPCD is the work of Illinois musician Alec Watson. Embracing the American song tradition with quiet intensity, the music contains warm repetitions on family history, daily routine, and memory.
DPCD released their second album, False Virtue, in 2019.
"Koontz has the ability to thaw that element of crystallization where the pastorals of the past are resurrected to resume their former glory in the present moment; full of feeling & a reckoning that brings the all but forgotten sentiments of yesterday closer to the compasses that point to future directions." - Impose Magazine
Focus Group LLC is an experimental opera ensemble formed by composer/artist Ethan T. Parcell in 2016. They perform a body of Parcell's works that are small, hospitable, and inward turning. They have released a cycle of operas as studio recordings starting with WORLD RECORD in 2018, followed by WASTED LIGHT in 2019 and most recently WITNESS REUNION featuring the Elgin Youth Symphony Orchestra and brass choir alongside the ensemble.